Kariba Safari Lodge
Situated on the North Eastern bank of Lake Kariba
Kariba Safari Lodge is situated on a mountainside at Mica Point and has sweeping views over the extensive blue waters and the islands in the eastern basin of the lake. The Lodges and Suites are distributed over 33 acres of forested hillside, sloping down to the lake shore and beach area. 
The lodges are positioned on a hillside so guests need to advise us in advance if any assistance is required. Some guests  may experience difficulty with the steep inclines and we will try and ensure they are booked into lodges close to the main reception area.
There are nine open-fronted lodges, all with en-suite bathrooms.  Each one has it's own patio and offers wide ranging views of the lake. Every lodge has twin beds that which can be converted into king size doubles.
There are also eight suites, all with  en-suite bathrooms and private patios which offer sweeping views of the lake. Each suite can sleep 4 guests in king size double beds and on two Indian day beds.
Kariba Safari Lodge is on the edge of Lake Kariba and in close proximity to a number of wildlife conservation areas which are home to a wide variety of animals and bird life. There are various exciting and relaxing activities to choose from whilst staying at Kariba Safari Lodge. Guests can indulge in superb fishing in the lake where Kariba bream and the renowned fighting Tiger fish is in abundance.
Birding is also popular in the area and guests will likely have sightings of  the wonderful Fish eagle and hear its high pitched call echoing through the hills. Visits with the local Tonga people and engaging in cultural experiences with the people is also well worth doing.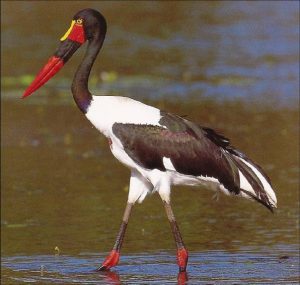 "…beautiful experience, wonderful views, great weather, excellent animal sightings…what more could we wish for?…"