Mwinilunga Safari Camp                                                                                        Situated in the Mana Pools National Park on the South bank of the Zambezi River
Mwinilunga Safari Camp is owned and run by Dave Mcfarland and his partner Tessa Arkwright, together with their Downs' Syndrome son, Andrew. Dave has a great sense of humour and incredible knowledge of the bush whilst Tess has a passion for healthy farm food, a love of wild life and the outdoors.  Together with Andrew with his warm, infectious smile and welcoming hugs, these are the core ingredients which characterise this wonderful and unique camp. It is just like home away from home!
Located on the banks of the Zambezi River, under a canopy of Apple Ring Acacia Trees, Mwinilunga Safari Camp is an eco-friendly, unique & personalised tented safari camp offering a homely and authentic safari experience, with unique and personalised camping, comfortable tenting, superior catering and fantastic professional guiding.
Visitors to Mana Pools experience the African wilderness in its 'raw' form, untainted by commercialization. The park is characterised by its tranquillity, wide open spaces, close up wildlife experiences and unblemished natural terrain. It is renowned for its walking and canoe safaris and large numbers of wildlife, particularly crocodiles, hippos, buffalo and elephant. The impact of man has been minimal so it is common for visitors to have 'close up' sightings of wildlife in their natural state.
Mwinilunga Safari Camp offers three options:
All Inclusive Option

Part Catered Option

Self Catered Option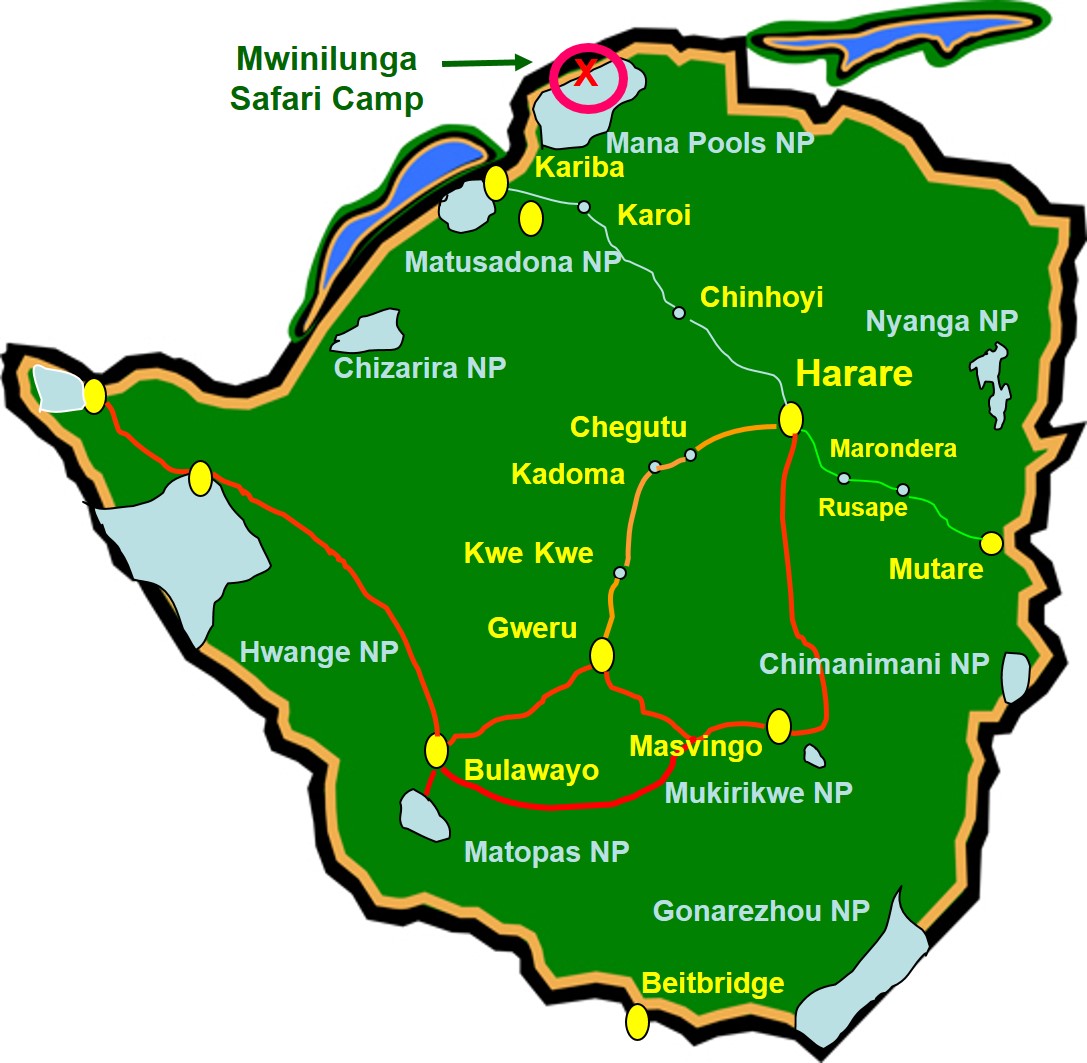 Click on Rates below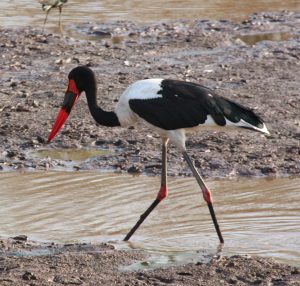 "Brilliant camp with fantastic hosts Dave Tess and staff. The setting on the banks of the Zambezi is very tranquil and relaxing and lends itself to frequent visitors of elephant. You will not be disappointed …"
"I had the pleasure of spending 13 days at Camp Mwinilunga and hands down, it was one of the most incredible experiences I've ever had!…The hosts at Mwinilunga Safaris run a very environmentally conscious operation…And they feed you. Real Good! Tess' kitchen produces 3 course meals which aces both in taste and presentation! Other general facilities at the camp are top notch…"
"To be honest – I don't know how to describe this special place on earth. Its not only the warm welcome, it`s not only the wonderful tents, it`s not only the fantastic food, it`s not only the view over the Zambezi river, it`s not only the big family table in the middle of the camp, it`s not only the wildlife walking through the camp…It is relaxing in a very special way, it`s down to earth, it`s peace, it`s Tess, Dave and Andrew. It`s family.

Would like to recommend this to everybody who loves Zimbabwe as much as we do."
"The camp setting is beautiful, on the southern banks of the Zambesi. The camp is perfectly functional; spacious and comfortable tents (with bathrooms, to avoid having to choose between holding and risking your life at night); a pleasant and scenic common area; and the best shower room I have ever used, period. The host family is warm, competent and immensely knowledgeable. Together with their staff, they ensure your stay and all the activities (game drives but also highly recommended walks) proceed smoothly and linger in your memory."