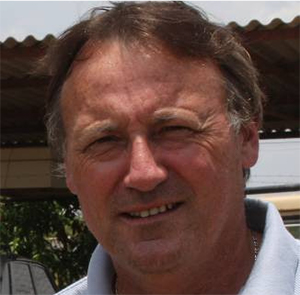 By: Sean Kelly
Welcome to Zimbabwe Connections. The various pages on this site are designed to give you information on many of the fantastic places to visit and stay and we will continually be adding and updating the content. If you would like us to plan a trip for you or you have any queries please do not hesitate to get back to us. The 'Tailor Your Trip' page should help you along. I hope you enjoy what we have to show you and you get a good taste and indeed an insight  into our wonderful country, its people and the many attractions and wonderful places to visit and stay. Zimbabwe is such a beautiful and welcoming place and I have no doubt you will be very impressed by the diversity it offers. 
Zimbabwe  in area is 150,804 sq mi (390,580 sq km) which comparatively makes it approximately three times the size of England and 1.7 times the size of the United Kingdom. Due to its location and land configuration Zimbabwe has a very diverse set of climates from the cool, misty Eastern Highlands, through the hot and relatively humid south east, to the dry climates of Matebeleland and the hotter and humid northern parts which embrace the Zambezi River, Victoria Falls, Kariba and Mana Pools.  The weather is generally good all year round with most rain  occurring in the summer months from November through to April. The winter months mostly offer blue skies with cooler temperatures overnight and warm days
Whilst Zimbabwe is best known for the Victoria Falls, Lake Kariba and Hwange Game Park, it has so many other unique offerings which includes eleven national parks, numerous ancient ruins, with Khami and Great Zimbabwe being the best known of them, the amazing rock formations and San Bushmen paintings in the Matopas, the waterfalls and stunning views in the eastern highlands and of course the amazing wildlife. Zimbabwe has over  350 species of mammals, more than 500 birds, and 131 fish species.
Despite Zimbabwe receiving a lot of bad press around its politics and economic problems it remains a very safe place to visit with its greatest attribute being the friendliness of its people. The numerous glowing testimonials on the various travel review websites is testament to the warmth of the welcome  you will receive, the beauty of the country and the quality of the properties. 
We in Zimbabwe look forward to welcoming you to our beautiful country.
Please contact us for any additional information and we look forward to you travelling with us. 
Sean Kelly
Sean is an independent tour guide and promoter of tourism to Zimbabwe. He was born in Harare in Zimbabwe where he was raised and educated.
He has a Masters degree in Business Strategy and spent a good part of his career working as a Business Consultant in his own practice and has lived and worked in Southern Africa, Australia, New Zealand and the UK.
Sean is passionate about Africa and specifically his home country of Zimbabwe to which he runs tours and gives promotional talks and writes articles.
He is very proud of the country's past achievements and natural beauty and he encourages people to visit Zimbabwe and to experience the natural warmth of the people and to support those involved in building a future.